EV Loans
Your future is electric and it starts today
Turn your EV dreams into reality with a loan that covers more than just your car.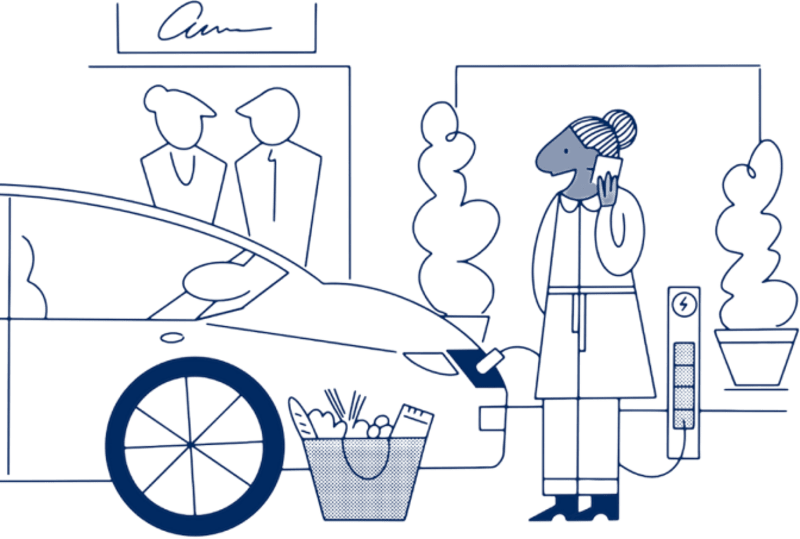 The Electric Vehicle (EV) revolution is here with over 50% of Plenti customers considering an EV for their next car purchase.
Report
EVs are now cost-competitive with conventional vehicles
$8.9B market
With strong governmental support and sustainable finance in place, the market for EVs and home solar-battery systems could reach $8.9B by 2026.
Add Ons
Bundle what you need to run your EV
You'll want to protect your new EV. With Plenti, you'll soon be able to access discounted comprehensive car insurance designed for your car.
We've partnered with JET Charge to allow you to seamlessly add on the cost of charging equipment to your EV loan. Enquire now.
Comprehensive car insurance tailored to the needs of your EV.
Bundle your home charging equipment with your EV loan.
Features
Good for the planet, even better for you
A fast, simple loan built just for your EV with no monthly fees and no early repayment fees*.
$10K - $100KLoan amounts
3 - 7 yearsLoan terms
24 hourSettlement
Reviews
A 5-star experience from start to end
Turn your somedays into today with Australia's #1 rated consumer lender.
Process
100% electronic just like your car
Tap, swipe, click. Enjoy a completely paperless borrowing experience that's fast and simple.
1. Get your rate
1 minute, 10 simple questions. It's all we need to estimate the interest rate on your EV.
Learn
EVs have arrived, are you ready?
From models to charging stations, discover everything you need to run an EV in Australia.
FAQS
Get to know your electric vehicle
You've got questions, we've got answers. Learn more about your EV and our finance solutions.
Get your personalised EV ratewithout impacting your credit score.